''Central Bank of India lives on people's faith and regards itself as the people's own bank''
- Sir Sorabji Pochkhanawala
At Central Bank of India, we are committed to creating an exceptional workplace experience that empowers our employees to achieve their full potential. Our employees are valued, respected and recognized for their proven performance and potential, and proudly call themselves CENTRALITES .
C

reating Commitment

E

mployee Engagement

N

on Traditional in approach

T

rust in Team Building

R

espect to Employee

A

gent of Change

L

earning Organization

I

ncentives for High Performance

T

ransformational Leadership

E

quity & Fair Play
Our Employee Value Proposition is built on four pillars that reflect our core values and beliefs:
Credible Leadership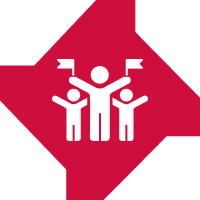 Legacy of Excellence and Integrity
Career Progression
Enabling your growth with transparency
Caring Culture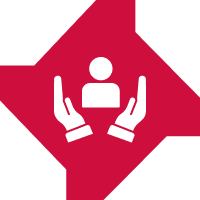 Empowering a people-centric culture
Compliments & Benefit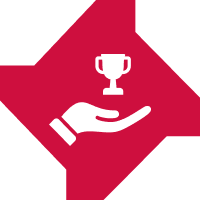 Recognizing and rewarding your contributions
Our bank is known for its unwavering integrity, transparency, and ethical conduct. We are led by visionary leaders who inspire us and guide us to achieve our goals. We take pride in our history and legacy of 112+ years, which are a testament to our commitment to excellence.
Established in 1911, Central Bank of India was the first Indian commercial bank which was wholly owned and managed by Indians. The establishment of the Bank was the ultimate realization of the dream of Sir Sorabji Pochkhanawala, founder of the Bank.
As a premier Public Sector Bank of the Country, we have a Pan-India presence through around 4500 branches, spread in all 28 States and in seven out of eight Union Territories
Quality Awards:
"Utkarsh Purashkar/ Digital Utsav" by Ministry of Electronics & Information Technology, New Delhi for achieving the 1st highest percentage of digital payment transaction pan India.
"Rajbhasha Shield" for excellent implementation of Rajbhasha Policy of Govt. of India.
First Prize in 'RBI Rajbhasha Shield' Scheme.
First Prize for excellent implementation of Official Language Policy of Govt. of India
Three 'First' Prizes under 'RBI Rajbhasha Shield Scheme' for all three Linguistic Regions.
"Rajbhasha Kirti Puraskaar" Second Prize for best implementation of Official Language Policy of Govt. Of India.
"Banking Technology Award" for Best Technology Initiative for Financial Inclusion as Runner Up.
Bank was awarded with "Excellence for RSETI Functioning".
Bank was awarded for Excellent SHG Credit Linkage.
Bank received awards at CIMSME -MSME Banking Excellence Awards-2014.
Bank awarded with "PMJDY Award for Excellence".
'Professional Excellence' Award conferred on CMD by Rotary International District 3020.
Bank won National recognition through SKOTCH Digital Inclusion Award under 3 categories viz., (i) Skill Development under NSDC Platform (ii) MAST (iii) Developing Youth Enterprise.
"Best BFSI Company" Award by Business & Economy magazine.
Bank was awarded with "Exemplary Brand Leader Award" for projecting excellent Brand image in the country by Indira Group of Institute, Pune.
'Outstanding Leadership Award' at the IPE BFSI Awards (Institute of Public Enterprise Banking Financial Services & Insurance) from Director IPE Hyderabad.
HR Awards
'Golden Peacock HR Excellence Award' From Institute of Directors (IOD), New Delhi, a Non-Profit professional Organization of high repute.
Two Awards for 'Best HR Strategies' & 'Innovation in Employee Retention Strategies' conferred by Greentech Foundation.
ISO Certifications & Accreditations:
Bank's Apex Training College – Sir Sorabji Pochkhanawala Bankers' Training College (C), Mumbai was accredited with 'ISO 9001:2000' Certification by an Agency of Global repute ie., International Certification Services Pvt Ltd for implementing the Quality Standards in Training & Development function.
Got accreditation as second among all PSBs in Financing Tata Motors Booking Loans.
Among top five Most Trusted Banks by a Survey conducted by AC Nielsen & Economic Times.
Principal Banker for E-Shakti Project in Patna of Bihar Government.
Principal Banker for Project 'SUFI' of Sikkim Government - for bridging Bharat and India.
MOU entered into with Unique Identification Authority of India (UIDAI).
Participated in National Seminar on Skilling India's Youth Organized by American India Foundation (AIF) in collaboration with the National Skill Development Corporation (NSDC) and supported by the Bank in the presence of Former President of India, Dr. APJ Abdul Kalam.
---
We are committed to fostering the growth and development of our employees by providing abundant opportunities for experience and advancement. Our career progression process is transparent and digitally managed, ensuring employees have a clear pathway for growth. We invest in comprehensive training and development programs to enhance their skills and support them in achieving their professional goals.
Our bank has transformed itself as a 'Preferred Employer' and a 'Right Career Destination' for many job aspirants who are dreaming to nurture their career as a 'Banker.' There are no limits to how high employees can climb within the organization. We value each individual as they are, recognizing their current abilities and potential.
Embark on your journey with us today and discover just how far you can go.
Bank's training colleges across the country implementing the quality standards in Training & Development and nomination to external learning Institutes of high repute (eg.- IIM, NIBM, JBIMS) We also prioritize nominations to renowned external learning institutes. Performance-driven overseas training opportunities are provided to our proven top performers. Additionally, our extensive e-learning platform offers over 100 e-lessons, further enhancing our employees' professional growth.
We also invest in strengthening the employees' skills and capabilities by encouraging the employees to pursue external certifications on MOOC platforms like Coursera, Udemy,etc. Every employee is eligible for an annual allowance of Rs 60,000 for pursuing online certifications. Our bank also incentivizes the employees to appear for exams like JAIIB, CAIIB from IIBF. Employees appearing for these exams can claim reimbursement of the exam fee. Employees clearing these exams are entitled to receive salary increments.
Our comprehensive 2-year training program for new recruits combines classroom training and practical on-the-job learning. Upon joining, you will undergo a four phased rigorous classroom program, covering various functional areas such as Banking Operations, Retail Lending, International Banking, Agri Lending, MSME Finance, Corporate Credit, Forex, Risk, Audit, Digital Banking, and IT, a total of 10 weeks, spread across the 2 years. After each phase of classroom training, you will participate in a cross-functional rotational program, which will provide you with a well-rounded grooming for a successful career in banking, with opportunities to work in different branches and gain valuable experience.
Focus on Up-skilling & Re-Skilling of all Employees through increased training hours as well as additional avenues of learning. It also focuses on the avenues to close knowledge and skill gaps among employees as well as increase & develop their skills, knowledge & attitude for effective performance.
Special training initiatives taken during the year 2022-23 are furnished below:
Six Executives were nominated for Leadership Development Programme –AAROHAN 2023 being Conducted through McKinsey & Company by FSIB and IBA
Two Directors were nominated for Directors Development Programme being conducted through Financial Services Institutions Bureau.
Leadership Development Training conducted for all Scale IV & above Officers by IIM-A, IIM Indore, XLRI, ASCI and IIBF in collaboration with JBIMS
Fourteen Officers are undergoing "11th Advanced Management Programme (AMP) in Banking & Finance "conducted by Indian Institute of Banking & Finance (IIBF) in collaboration with Indian Institute of Management (IIM), Calcutta.
Digital Transformation Training provided to 421 IT Officers.
Leadership Training imparted to 359 Women SMs & Managers.
Officers in various scales who were nominated for specialized training programmes conducted by external training agencies like IIM, ASCI, NIBM, CAB, FEDAI, IIBF, CORDEX, SHRM, FIMMDA etc. are 2643.
We focus on providing training that addresses the specific capability-building needs of each employee at different stages of their career within the Bank. By exposing employees to various tasks and functions, we aim to enhance their satisfaction levels.
Shape your career in the domain that aligns with your interests and educational background. Through our job family tracks, you will have the opportunity to become future leaders, benefiting from transparent and predictable postings & Work Domain. This approach ensures optimal alignment and emphasizes business success across all functional areas comprising of horizontal as well as vertical growth.
Our performance appraisal process aims to evaluate our employees and strategically position them in roles that allow their skills, competencies, and capabilities to be maximized. This includes a comprehensive assessment that encompasses 360-degree feedback, Key Responsibility Area scores, progress discussions, and participation in leadership development programs.
To ensure fairness in performance appraisal, we have defined "peer sets" which include only those officers who are performing similar roles and are comparable. Employees will be evaluated based on their relative performance in their respective peer set.
Our employee-friendly promotion policy, derived in compliance of various Government norms & industry best practices, offers a clear career trajectory for officers within the Bank, highlighting the transparency of the process and the criteria necessary for career advancement. This policy serves as a tool to promote deserving and talented officers to higher positions, supporting our goal of fostering professional growth and development. To reward high performance, the bank also has a fast-track promotion policy for high performing employees.
Our extensive presence across India, with approximately 4500 branches, provides employees with the opportunity to work closer to their preferred location. Moreover, our transfer posting policy takes into consideration employees' preferences, offering them choices for promotional postings. In line with government norms, the bank gives due consideration in postings, for female officer's requests', officers with disabilities as well as those who are caregivers for their dependents.
A role-specific leadership intervention aims to support executives in their journey towards positive leadership development. This program is specifically designed to enhance their reputation and equip them with the necessary skills to succeed at the highest level.
Introduced to foster the ongoing growth and development of our employees. It serves as a platform for transferring knowledge and building the capabilities of both mentees and mentors. Through this journey, experienced officers provide guidance to other employees, assisting them in setting and achieving their goals, and enhancing their skills through informal, one-on-one conversations and various learning activities.
We identify multiple internship opportunities across different departments of the Bank. Our internship program offers candidates a comprehensive understanding of the banking industry and practical knowledge specific to their preferred department, aligning with their educational specialization. Additionally, eligible candidates are provided with a stipend during the internship program. Also, the bank has adopted apprenticeship recruitment as a major skill development intervention to provide lager employment opportunities within the country.
---
Our bank values diversity, equity and inclusion. We know that equal opportunities aren't enough. People start from different places and circumstances. So, true inclusion and belonging requires equitable action. Equity isn't just a nice-to-have, it's a must-have. A focus on gender equity needs to be part of every society's DNA and its critical to understand the difference between equity and equality. As of March 31, 2023, the Bank had a total of 30,770 employees, with women employees accounting for 25% of the workforce.
We foster a culture of teamwork and collaboration, where everyone feels valued and respected. We prioritize employee wellbeing and provide a supportive work environment that promotes work life balance.
Employee Engagement: HR Audit Survey to leverage the strengths of our bank and work on identified areas that need improvement.
Employee Grievances & Suggestions: Dedicated channels for employees in the online HCMS portal for employee suggestions as well as expeditious resolution of staff grievances.
International Women's Day celebration for accelerating women's equality.
Prevention of Sexual Harassment (POSH): The Bank prohibits Sexual Harassment at workplace and has constituted Internal Complaint Committees at all administrative offices.
Reservation Policy: The Bank meticulously follows the Reservation Policy for SCs/STs/OBCs/EWSs/PWDs prescribed by Government of India.
Empowering PwD candidates: The Bank empowers differently abled employees by providing them with a conducive working environment free from any kind of discrimination, including fair promotion opportunities and other HR related processes.
Considering the overall well-being of employees, a very receptive leave policy is offered to employees; which includes 30 privilege leaves, 12 casual leaves and 30 sick leaves annually in addition to 6 months of maternity leave and 15 days of paternity leave
Sports persons can avail special leaves for training purposes or participating in tournaments. Winners in prominent sport tournaments are rewarded & given bank wide recognition.
Sabbaticals are great option if you want to take long leave for childcare, elderly care or even higher education, just chase your dream! The bank grants extraordinary leaves to employees willing to pursue higher/professional education.
Various initiatives such as fun activity at work, celebrating special occasions, sports, cultural and recreational activities are regularly organized.
---
Recognizing the immense value of our employees, we have developed a comprehensive employee benefits package aimed at attracting and retaining exceptional talent. We also have a range of recognition programs in place to acknowledge and appreciate outstanding performance and contributions to the bank's achievements. Through these programs, we ensure that every accomplishment is duly recognized, while providing tangible rewards to our top-performing employees.
Rent Free Accommodation: Employees are eligible for Bank's owned accommodation facility which is available across major cities in India. Instead, they can also prefer accommodation of their choice within their entitlement and Place of posting. Bank has introduced rent reimbursement for clerical staff, a first in the industry. This initiative aims to provide quality residential accommodation to clerical staff during interstation transfers.
Fuel and Transportation: Officers and clerks are given attractive fuel expenses reimbursement of maximum up to 45 liter a month to ease out their daily commutation on official duty. Branch managers receive additional fuel reimbursement for conveyance purposes. Employees not owning any vehicle are also eligible for monetary benefits in lieu of fuel reimbursement claims.
Furniture and Newspaper: Bank has taken utmost care for improving overall living experience of its employees by providing best in industry facilities of Furniture & fixtures purchase at Officers' residence, reimbursement of cost of Mobile Phone, Payment of Newspaper bills, Briefcase Cost for Officers etc.
Medical benefits and health checkup: Bank provides comprehensive medical Insurance policy and health check-up services to all its employees. Additionally, our staff at all Zonal Headquarters has access to medical facilities for their well-being. Additionally, Annual Medical aid is also granted for maximizing their health care efforts.
Employee Choice of Certification: Opportunity for all permanent staff members to choose their preferred certifications. Each employee can pursue up to five certifications.
Holiday Homes and Transit Homes: Holiday Home and Transit Home for Bank employees and their family members are available in major tourist attraction cities and major metro cities in India.
Festival advances: Bank believes in festival happiness and to manifold the same, Bank grants interest free advances to its employees and grants Leave encashment facility on the eve of festival of their choice.
Home Loan to Staff: Bank realizes its employees as its first customers who should be treated specially in terms of major financial assistance they aspire in their life. Staff can avail Home loans at very low interest & easy repayment terms and make their dream come true.
Vehicle Loan to staff: Bank also grants Car loans/ two wheeler loans/ Electric vehicles loan to its staff at very low & simple Interest with easy repayment terms.
Overdraft (OD) Facility: Bank allows employees to access additional funds for day to day financial needs and in case of emergency, provides them with greater financial flexibility and convenience.
Recognizing Merit: The bank recognizes and promotes merit by offering scholarships to the accomplished children of our employees. Additionally, we provide reimbursement for examination fees.
Staff welfare scheme: Bank runs several schemes viz. Health checkups, sports activity & recreations, Canteen subsidy and many more solely for the purpose of staff welfare and improves their life experience.
Post-Retirement Benefits: The bank helps the employee live a comfortable life post retirement and also impart special training, managing their post retirement life and financial discipline, investment opportunities, wealth creation etc.
Performance Linked Incentive Pay
Overseas training programs
Letters of Appreciation
Silver Jubilee Award to employees completing 25 years in bank service.
Memento to staff at retirement on reaching the age of superannuation.
---
Here is what
CENTRALITEs

have to say,
Ms Soni Kumari
Branch Head
"The Learning & Development (L&D) program at Central Bank provides necessary training before being posted in any department, to enable high performance."
Mrs Deepshikha Dwivedi
Branch Head
"I am delighted with the opportunities provided to develop new skills and facilitate progress my professional journey."
Varun Sapehiya
Assistant Manager
"At Central Bank, teamwork is given very high importance; to make sure that we perform our best and feel respected at work."
Raghav Sharma
Assistant Manager
"Genuine concerns from women employees are addressed and acted upon; makes me feel empowered and motivated."
Come and be a part of Central Bank of India, where you can embark on a rewarding career that enables you to make a meaningful contribution to society. Our comprehensive offerings reflect our commitment to employee welfare and well-being, providing ample opportunities for career growth while nurturing the skills needed to thrive in today's competitive landscape.
IBPS Overview
IBPS (Institute of Banking Personnel Selection) is an autonomous body that conducts recruitment exams for various banking positions in public sector banks in India. Established in 1975, IBPS was created with the aim of providing a standardized and efficient selection process for banking jobs. The IBPS exam are highly competitive and serves as a gateway for candidates aspiring to work in the banking sector; to secure positions such as Probationary Officers (PO), Clerks, Specialist Officers (SO), and Officers in Regional Rural Banks (RRBs).
IIBPS Exam Key Information and Selection Process
IBPS from time to time announces the Common Recruitment Process for selection as a PO, SO or clerical staff into all the participating Public Sector Banks including for Central Bank of India as well as for participating RRBs for both Assistant and Officer Cadre roles. A detailed notification regarding the Age, Educational Criteria, other qualifications, Bank-wise and State-wise vacancy list, etc. details are at appropriate times published on www.ibps.in in a timely manner.
One who aspires to join Central Bank of India must qualify in the Common Recruitment Process conducted by IBPS across multiple centres located countrywide. Find below the important dates and selection process for the same.
Steps to apply across various roles in the IBPS Exam typically include:
Notification and Application form
The application process begins after the release of notification on the IBPS website. Interested candidates need to fill IBPS application form online for the relevant exam of interest. Eligibility criteria, required documents, fees, etc. details are provided in the notification
How to apply online?
Visit the official website of IBPS
Click the 'New Registration' link on the home page
Enter the required details for registration
Registration number and password will be generated
Upload the prescribed documents
Fill in basic details, bank preference, exam centre, work experience, and educational qualification
Preview the application form and correct the details if any
Submit the application form
Pay the application fees
Take printout of fee receipt
Admit Card
Admit card is released separately for prelims, mains and interview (wherever applicable). The admit card for the prelims exam is issued to all the registered candidates. IBPS admit card for the mains exam is issued to candidates qualifying the prelims exam. The call letter for the interview is issued to candidates qualifying the mains exam wherever applicable
Selection Process
IBPS Selection process comprises of 2 or 3 stages depending on the role being applied for and candidate must prepare for all the stages and excel in them to get through. The stages include:
Preliminary Exam
Mains Exam
Interview (wherever applicable)
Result
IBPS result is declared separately for prelims, mains, and provisional allotment. The result is announced online on the official website. Candidates need to login with registration number or roll number and date of birth or password. The scorecard is released a few days after the declaration of result. For roles where interview stage is not a part of the process, the result is declared just a month after the main exams wherein the merit list and provisional allotment of banks are declared.
| Events | Important Dates |
| --- | --- |
| IBPS PO Notification 2023 Release Date | To be announced |
| IBPS PO Online Application Starting Date | To be announced |
| Last Date for Online Application | To be announced |
| IBPS PO Prelims Exam Date | 23, 30 September & 1 October 202 |
| IBPS PO Mains Exam Date | 5 Nov 2023 |
| IBPS PO Interviews | To be announced |
| IBPS PO 2023 Provisional Allotmen | To be announced |
Criteria
Prelims
Mains
Interview
Marks
100

200+25=225

25 - Letter Writing/Essay

NA
Subjects

English Language (30)
Quantitative Aptitude (35)
Reasoning Ability (35)

English (40)
Reasoning & Computer Aptitude (60)
Data Analysis & Interpretation (60)
General Knowledge/Economy (40)
English Language (Letter Writing & Essay) (25)

Covers all (100)
Duration
60 minutes
3 hours + 30 minutes
Depends on the Interviewer
Important criteria for next round
Sectional cut off marks for each subject and qualifying in nature
Total Marks obtained for final selection
Mains Exam should be cleared.
Note – 0.25 negative marking is there for each wrong answer in IBPS PO exam.
...2
...3
..4.
Are you ready to become a
CENTRALITE?